Sweet Reads Box Review November 2018
No matter what life stage you are at time for yourself seems to get lost in the everyday. Sweet Reads Box is your chance to sit down, relax and enjoy a great read, a decadent sweet and a carefully curated item that ties to your novel. They kindly sent us this box for review.
I'm pretty excited about today's review. Sweet Reads Box is a subscription I've had my eye on for quite some time. So….why am I excited about this particular subscription? For a few reasons…..
It's a Canadian Subscription Box
It's a Book Subscription Box
In addition to books they also include items that connect to the novel
It's reasonably priced
Subscription Details
When you sign up for a Sweet Reads Box subscription you can choose a one month, three month or six month commitment.
What You Get: Each Sweet Reads Box includes the following….
Bestselling fiction novel – Your book will be chosen from one of the top bestseller lists.
Beautifully crafted items – Carefully selected to be the perfect match that connect to the novel in some way.
Artisan drinks – A delicious selection to set the mood and enhance your reading pleasure.
Gourmet goodies – A sweet treat to enjoy while reading and relaxing.
Here's a peek at the items we received in the November box…..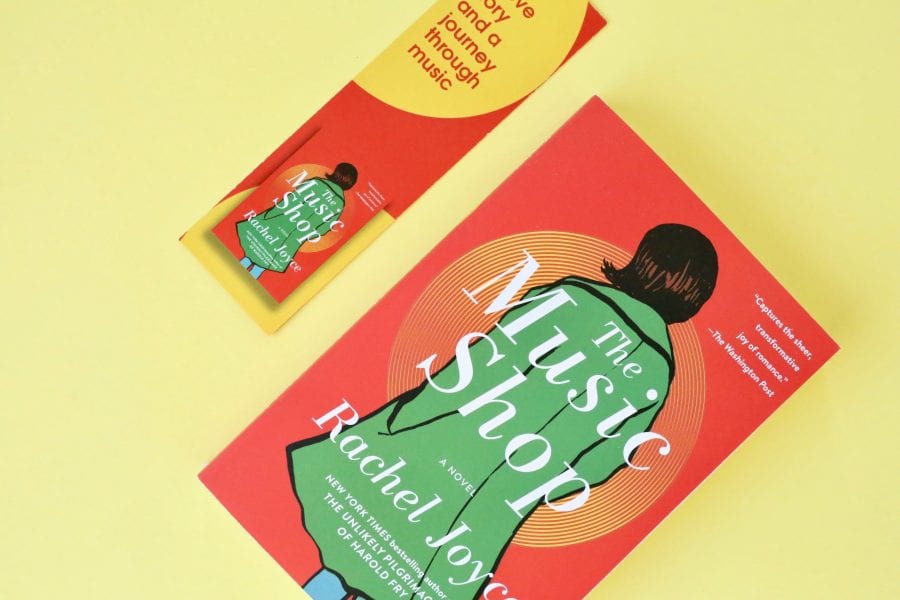 The Music Shop by Rachel Joyce
We chose this novel because it so wonderfully creates a cast of characters brought together by their passion for music and the neighborhood Frank's record store is in. Set in the late 1980's, when vinyl is struggling and so is the neighbourhood the shop is set in: The Music Shop perfectly combines love, music, friendship and a great story.
Each month Sweet Reads Box picks out a bestselling fiction novel to include in the box. The book will be chosen from one of the top bestseller lists. I've had a look at some of their past book selections and most (if not all) are books that I would love to read, especially last month's book selection. This month we received The Music Shop. It receives great reviews on GoodReads and falls under the following genres – fiction, music, contemporary, romance.
London Tea Co. Tea
While there isn't a specific tea flavour mentioned we couldn't do a box set in the suburbs of London, England without a great cup of tea included.
I can't read a book without a cup of tea beside me (or a cup of coffee if it is early in the morning) so I'm quite pleased to see a box of tea in the November box.
Kawartha Lakes Fudge Co. Chocolate Fudge
While sweets don't play into this story at all, we wanted to include a favourites of our readers and bring back fudge. Why chocolate? Because it is classically delicious – like music for your mouth.
As I mentioned in the last comment, I can't read a book without a cup of tea beside me, and……….tea is ten times better when paired with some sort of sweet treat. I usually go for trail mix or dark chocolate, but fudge will do nicely.
Socksmith Co. Socks
The perfect socks to wear while reading this novel and to show your love for vinyl all year long.
Now that the weather is cold and snow is on its way, I usually end up reading in front of the fireplace. And…..I usually curl up with a blanket and I always have a cute pair of socks on. I don't know about you but I can't read with cold feet.
Bee By the Sea Body Cream
Ilse has problems with her hands. She puts lotion on them and keeps them covered. We thought this amazing body cream that combines Sea Buckthorn and honey would be perfect for Ilse as it has been successful in relieving various skin conditions. We know you'll love it too.
I love how this particular item connects to the book, and I love how Sweet Reads Box tells us why they have included each item. This is a small detail that I really appreciate.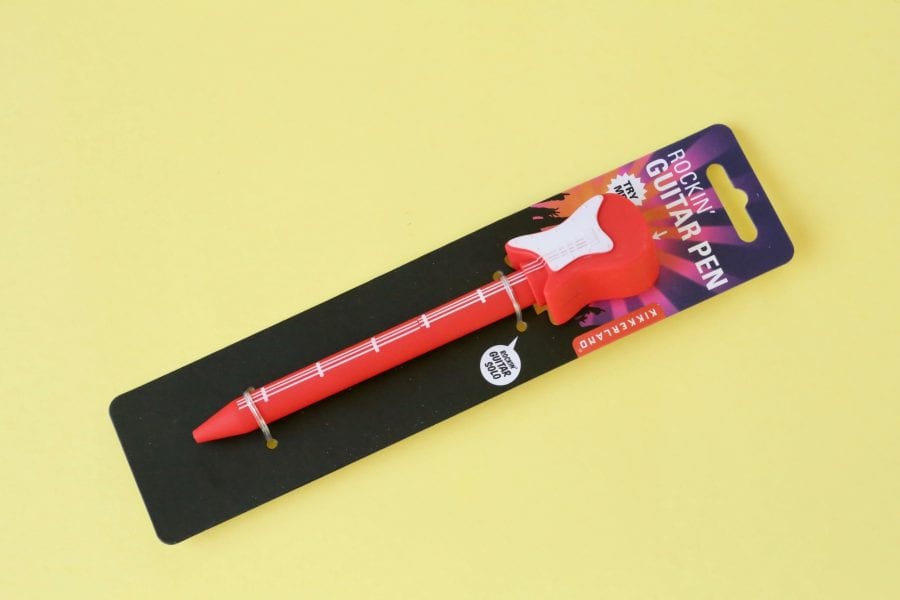 Kikkerland Guitar Pen
Write your own music with this rockin' pen. Perfect for writing about your passion or sending a letter to a friend you've lost touch with. 
Another item that pairs perfectly with the book and an item I will get a lot of use out of.
Sweet Reads Box Review November 2018 – Final Thoughts
I have to say……I am quite pleased with my very first Sweet Reads Box. I think they did a wonderful job curating the November box. You can tell that a lot of thought goes into the items they choose to include, and I love that they tell us the reason behind their decision to include each item and how they connect to the box. I also love that each month we receive artisan drinks and gourmet goodies. A book subscription box is ten times better when you receive a beverage and a snack to enjoy while you curl up with your new book. I'm so happy to have discovered Sweet Reads Box and I am SO excited to see a book subscription box that is based in Canada.
Have a book lover on your Christmas list? This would make an amazing gift!
XOXO