Sweet Reads Box Review: Limited Edition Christmas Box 2021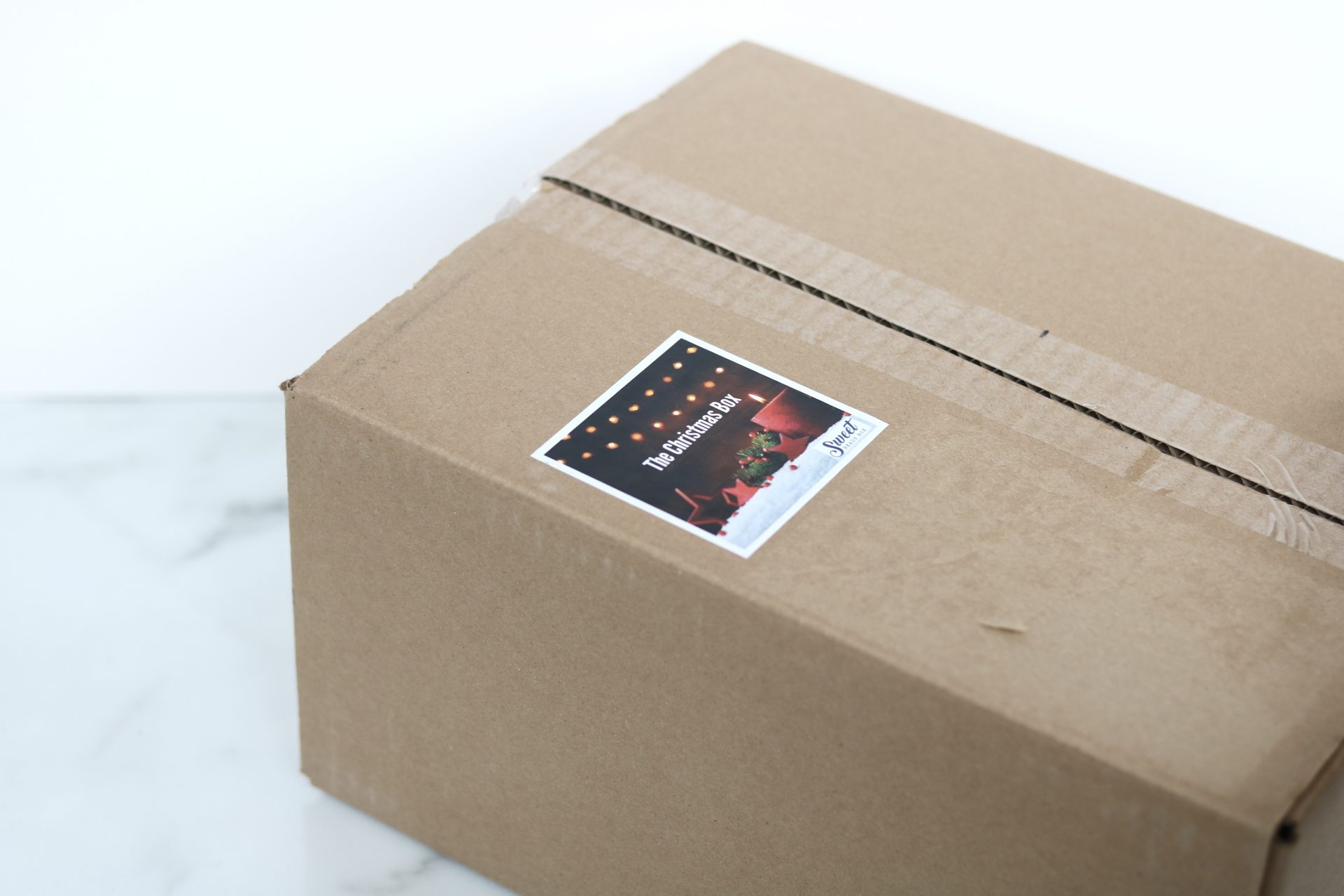 No matter what life stage you are at time for yourself seems to get lost in the everyday. Sweet Reads Box is your chance to sit down, relax and enjoy a great read, a decadent sweet and a carefully curated item that ties to your novel. They kindly sent us this box for review.
Christmas might be over but I still have some amazing December and holiday-themed boxes to share with you so bear with me over the next week or so while I review some of them. Shipping over the holiday season is always slower than usual, especially this year with the road situation in British Columbia. As a result, a lot of my December boxes arrived a couple days before Christmas and there were some really great ones in the bunch, the Limited Edition Christmas Box from Sweet Reads Box being one of them:)
Subscription Details
Sweet Reads Box has a regular monthly subscription and they also offer a variety of limited edition boxes each season.
What You Get: Each Sweet Reads Box includes the following….
Bestselling fiction novel – Your book will be chosen from one of the top bestseller lists.
Beautifully crafted items – Carefully selected to be the perfect match that connect to the novel in some way.
Artisan drinks – A delicious selection to set the mood and enhance your reading pleasure.
Gourmet goodies – A sweet treat to enjoy while reading and relaxing.
Here's a closer look at the Limited Edition Christmas Box 2021 from Sweet Reads Box….
Book: Holiday Swap
A feel-good Holiday novel by two of Canada's favorite authors. (The pen name Maggie Knox is actually Karma Brown and Marissa Stapley).
A story of identical twins that switch places and trade lives. We know you will love this fun and romantic comedy of a novel. Perfect to get you in the holiday spirit.
Typically I only read thrillers but I desperately needed some "feel good" vibes this holiday season so I started reading this book the moment it arrived. It was/is the perfect holiday read, I'm about half way through. I would wake up early each morning during the week after Christmas, make a cup of coffee, and read in front of the Christmas tree. It was heavenly. And…..I am happy to report that I am LOVING the book. It's like a Hallmark Christmas movie but WAY better.
Comfort and Joy Jujubes
We cannot resist these jujubes and with their holiday packaging they will bring comfort and joy to your holiday reading.
Oh my goodess, it has been forever since I had a chocolate covered jujube! I wanted to dive in to these  immediately but couldn't because we hadn't taken the photos yet. These are the PERFECT treat to enjoy while reading our holiday-themed book.
Holiday Hot Chocolate Bombs
These are so big we had to ship your Christmas box in different packaging! 4 amazing hot chocolate bombs to turn your cup of comfort into a fun and interactive experience.
I can't even begin to tell you how excited I am about this DIY chocolate bomb kit. I keep meaning to give the whole chocolate bomb trend a try and with this little kit I get to make my own. So fun, so easy and so convenient. This is something I might make a point of purchasing next year as gifts for my nieces, either that or I will host a chocolate bomb making party.
Christmas Ornament
Using cast off wood, this beautiful ornament will bring woodsy warmth to your Christmas tree.
I try to buy a new ornament every year but with all the moving craziness the past month I totally forgot. I was actually quite sad about it, and then this arrived. I am going to get a sharpie and write a little note to myself on the back to remind me that this was the year we moved in to our new house and the ornament will be just as special as one I would have picked out on my own.
Dasher Deer Sweedish Dishcloth
One of our favorite eco-items that will save your kitchen lots of paper towels.
I love, love, love these Sweedish Dishcloths and love it even more when they are holiday-themed. I am going to tuck this one away for next year.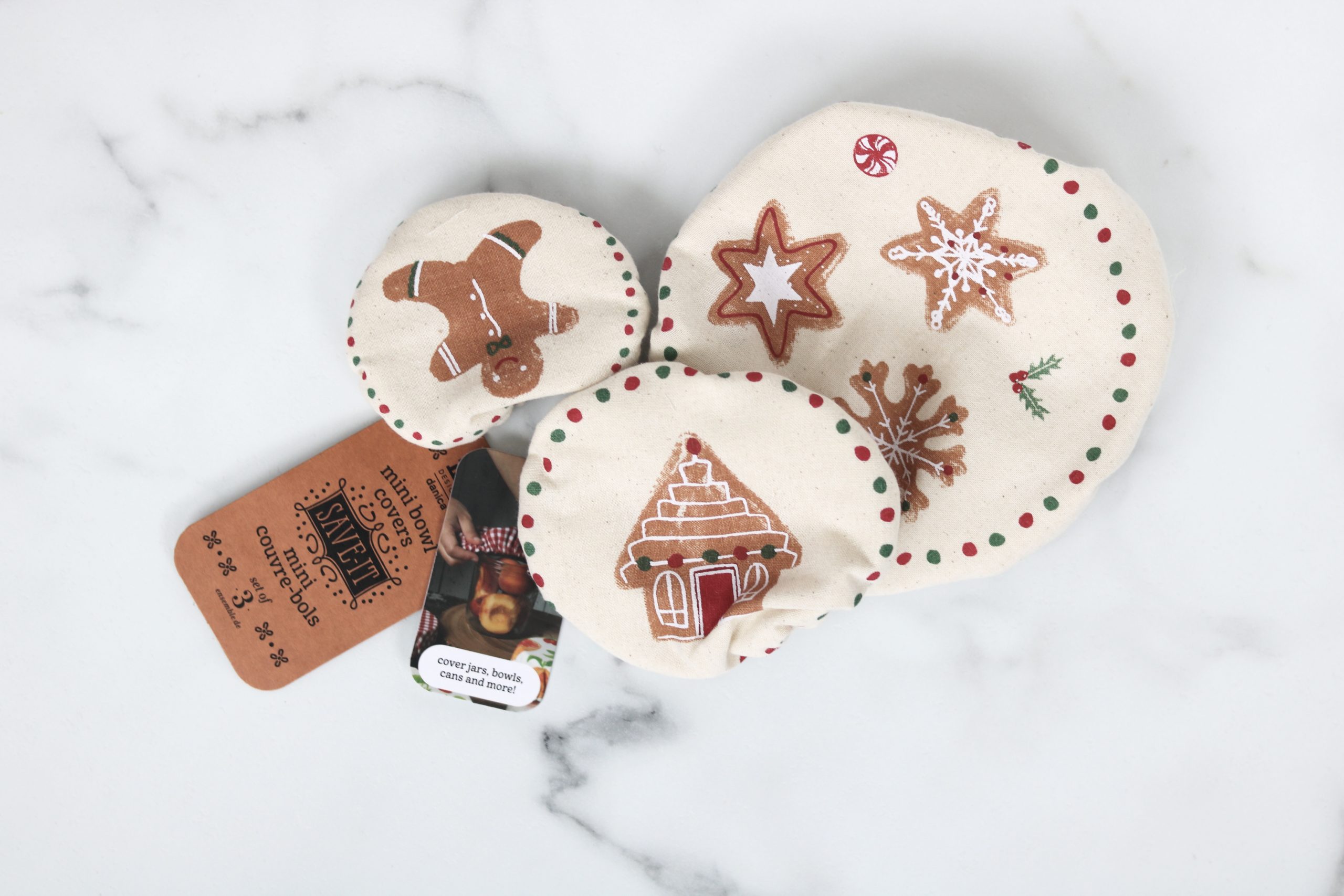 Mini Bowl Cover Christmas Cookie Set
Perfect for covering up your holiday baking or refrigerated dough. We know you'll love these so much you will want to use them all year round.
As much as I want to use these bowl covers year round, I think I am going to tuck them away with the dishcloth and use them next December. They are absolutely adorable and I am ALL about eco-friendly kitchen accessories.
Dasher Deer Spoonula
The perfect kitchen utensil for baking and cooking. Matching perfectly with your Swedish dishcloth.
Is it just me, or does this box just keep getting better and better?! Kitchen accessories are often my favorite item to receive in boxes, it's something I've really come to appreciate about Sweet Reads Box because they include them on a regular basis.
Mug Warmer
Handmade by the team at Fetchingly Hamemade. Your mugs will feel so cozy.
I am SO in love with this mug warmer that I immediately went to the Fetchingly Handmade website to look it up, sadly they don't have it listed on their product page, but that's ok. I'm just a huge fan of handmade products like this and wanted to get a little more info. It's such a cute item for a holiday box.
Author Letter
A letter just for our Sweet Readers from the authors.
Limited Edition Christmas Box 2021 – Final Thoughts
Can we just sit back and take a moment to appreciate this Limited Edition box from Sweet Reads Box? I am absolutely in love with every single item they included, and the book is one of my favorites to date. This is hands-down my favorite Sweet Reads Box for 2021. It was the perfect box to receive right before Christmas and even though the holidays are over it is still putting a smile on my face. It's making me want to put my name on a waitlist for next year's box because if the 2022 Christmas Box is going to be as good as this one I definitely don't want to miss out!
-AYOB Sarah