Sweet Reads Box Review: Limited Edition Cook's Box 2021
No matter what life stage you are at time for yourself seems to get lost in the everyday. Sweet Reads Box is your chance to sit down, relax and enjoy a great read, a decadent sweet and a carefully curated item that ties to your novel. They kindly sent us this box for review.
Today we are having a look at the Limited Edition Cook's Box from Sweet Reads Box, in particular the Hearth & Home Box. They release Cook's boxes from time to time and feature different recipe books along with recipe/kitchen themed goodies. This will be my second time reviewing a Cook's box and I absolutely LOVED my first one so I'm pretty sure I am going to love this one as well.
Subscription Details
Sweet Reads Box has a regular monthly subscription and they also offer a variety of limited edition boxes each season.
What You Get: Each Sweet Reads Box includes the following….
Bestselling fiction novel – Your book will be chosen from one of the top bestseller lists.
Beautifully crafted items – Carefully selected to be the perfect match that connect to the novel in some way.
Artisan drinks – A delicious selection to set the mood and enhance your reading pleasure.
Gourmet goodies – A sweet treat to enjoy while reading and relaxing.
Here's a closer look at the Limited Edition Cook's Box 2021 from Sweet Reads Box….
Book: Hearth & Home
Family is the heart of this cookbook. Whether cooking for friends, family, or their kids, Lynn and Lora provide a range of recipes from simple comfort food to decadent desserts. We didn't include any spices or blends, you'll have the recipes to create your own with the "pantry staple" recipes at the back of this book. We curated this box around family and cooking.
I'm not sure if I have mentioned this before but I LOVE recipe books. Like we are talking obsessed! I could literally look through recipe books for hours at a time. Even if I don't end up making any of the actual recipes, I love to have a collection of cook books just in case. And I also love to display them in the kitchen and that's exactly what I am going to do with this one. I already have a spot picked out for it.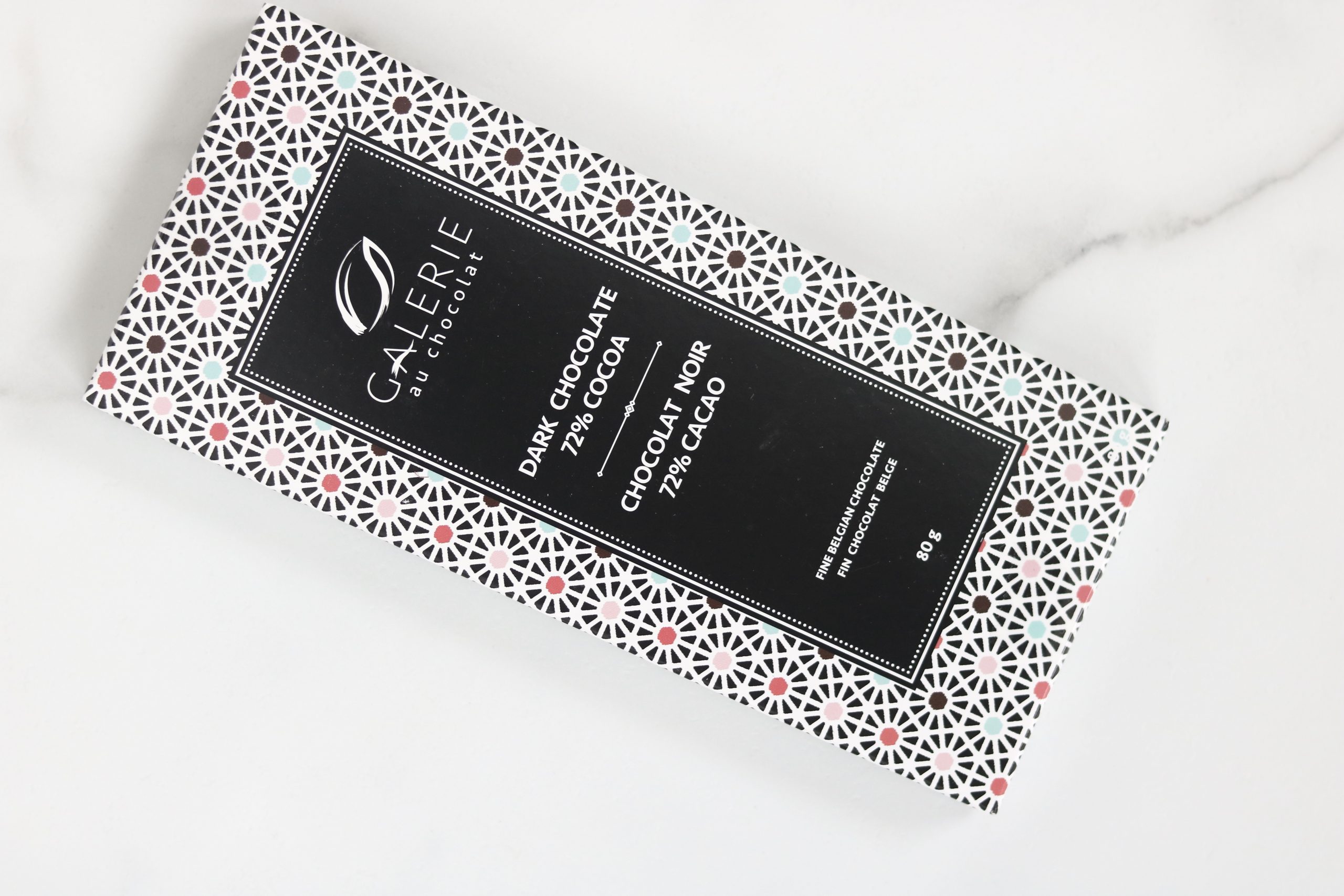 Dark Chocolate Bar – Galerie du Chocolate
A fantastic dark chocolate bar that can be nibbled on while cooking or used as part of the Chocolate Cherry Pavlova recipe.
Yes, yes, yes!!! I am all about simple pleasures right now and dark chocolate is one of them. I don't have it often, but every now and then I will treat myself to a peice…..enjoyed with a cup of tea ideally.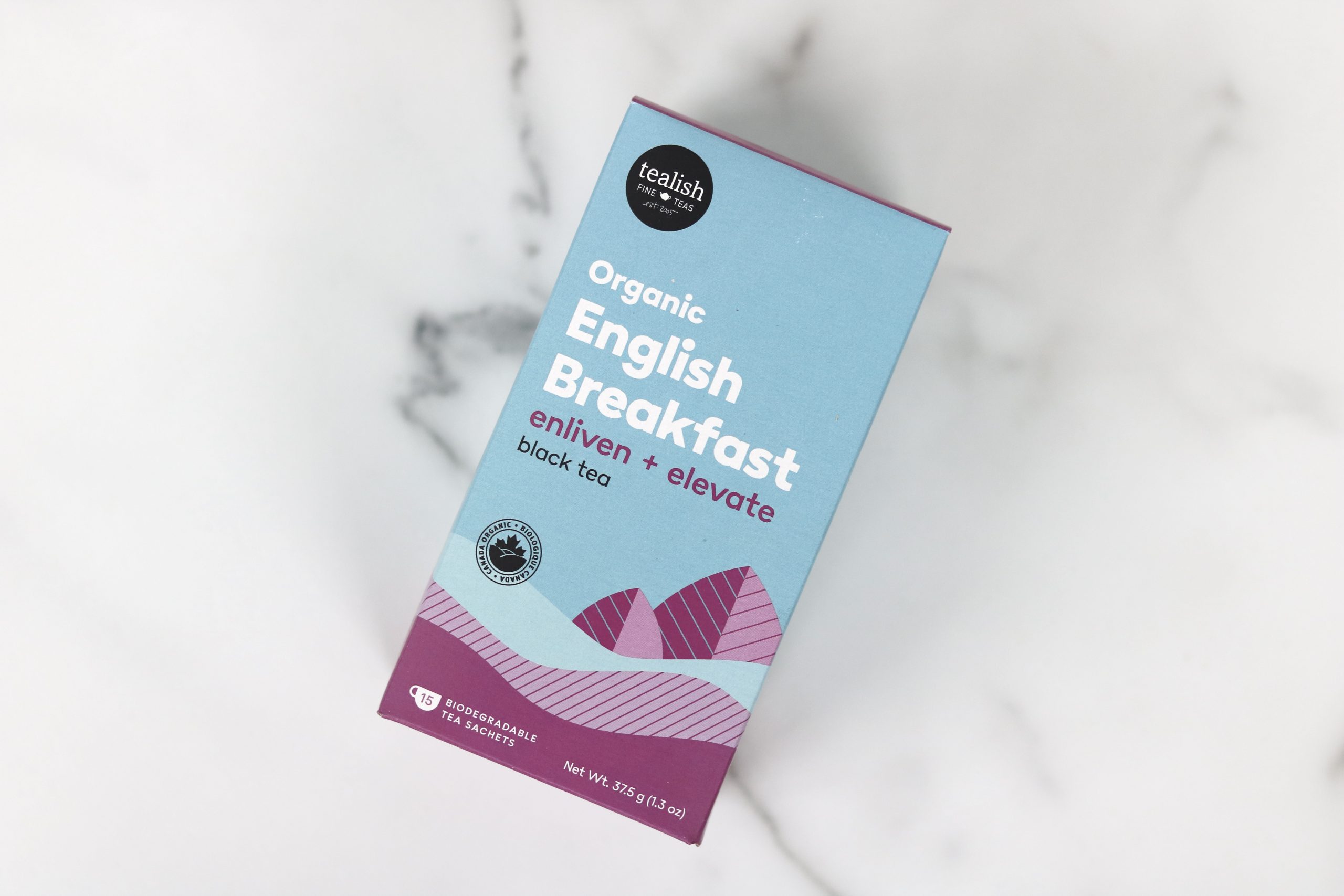 Earl Grey or English Breakfast Tea – Tealish
A black tea classic that pairs well with Wintery mornings and delicious recipes. Pairs especially well with the Old-Fashion Donuts.
I have been drinking tea almost daily the last few weeks but sadly I'm just not a fan of English Breakfast. However….I think this is a great one to have on hand for guests.
Tea Towel – Tag
A lightweight tea towel perfect for drying your hands while cooking or drying dishes.
This hand printed tea towel is so pretty and it matches my color scheme perfectly. I'm trying to find a spot to display my cute tea towels and as soon as I do, this will be the first one I use.
Fox Potholder – Danica
A whimsical potholder that will be a fan favorite at family dinners.
How stinkin' cute is this little potholder and matching tea towel?! They don't necessarily match my decor scheme but they are adorable so I will definitely use them.
Spoonula – Danica
The powerhouse of kitchen tools. We love using the spoonula for baking, mixing and any stovetop cooking.
I love these spoon/spatulas, such a genius idea and something I will use often. I also love that it matches the potholder and dish towel. The coral color scheme is getting me excited for warmer months.
Maple Syrup – Thompsontown Maple
Amazing Canadian maple syrup from a family-run business. Perfect for topping your favorite pancakes and making Lynn & Lora's BBQ sauce.
This maple syrup prompted me to check out the sauce section in the book and I am SO excited to make some of the recipes. The BBQ sauce of course, but also the House Vinaigrette and the Hoisin Sauce.
Stay Fresh Potato Bag – Kikkerland
We love this bag for keeping our potatoes fresh in the cupboard. With numerous potato recipes in the cookbook, it is sure to come in handy.
I love, love, love these vegetable bags. We have received them before….maybe in the other Cook's Box? But I can't remember which one……it might have been the onion bag. Regardless, I am so excited to have another one.
Author Letter – Penguin Canada
A special letter from the authors just for Sweet Readers.
Limited Edition Cook's Box 2021 – Final Thoughts
I can never say enough about the Limited Edition Boxes from Sweet Reads Box. I just absolutely adore them, and the Cook's Box is no exception. I really enjoy the holiday themed boxes, but there's just something so fun about a new recipe book and kitchen goodies to go along with it. I really like spending time in the kitchen so this is a box that very much appeals to me. I also think it would make a wonderful birthday gift for anyone who loves to cook.
-AYOB Sarah